rightsholder.io Launches New Tool WorldSearch for Music Publishers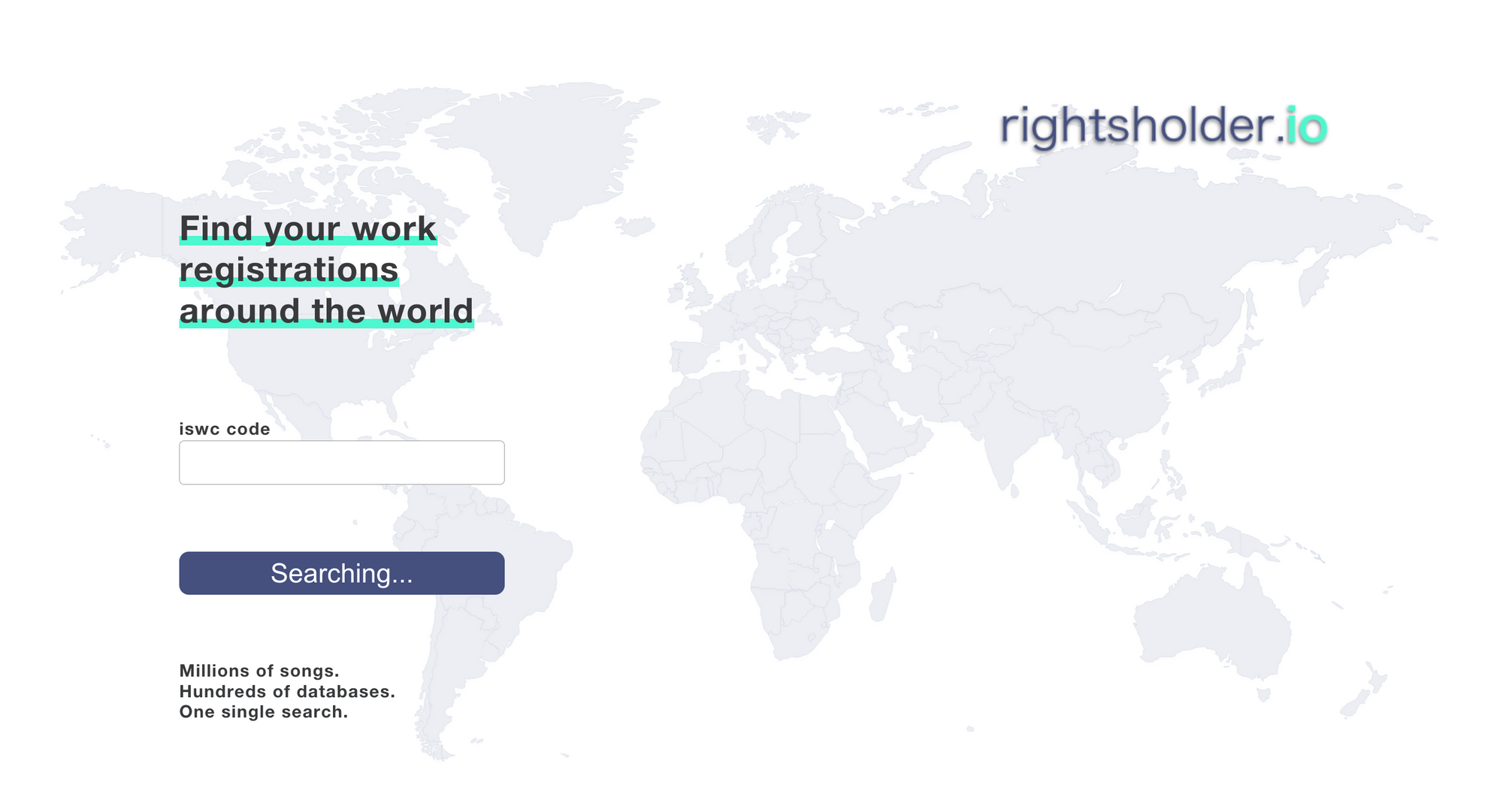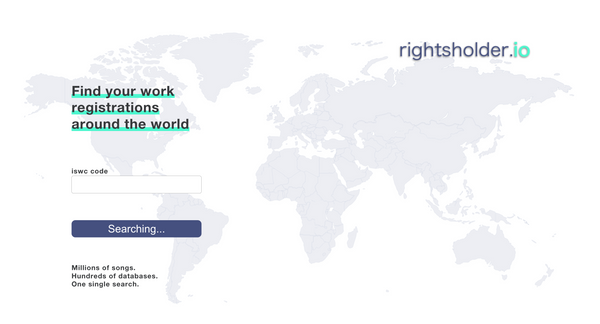 February 16, 2022 (Atlanta, GA) - rightsholder.io, an innovative music copyright database that is helping to simplify the sync licensing process, has unveiled their new tool WorldSearch that will help music publishers actively monitor their song registrations around the world. The goal of the new feature is to help publishers quickly identify and fix issues with their catalog registrations to ensure that they are collecting 100% of the royalties.

rightsholder.io's new tool will give publishers the ability to input their ISWC codes at a time and receive information on their catalog within seconds. Publishers will have a clear and searchable picture of the countries where their songs are registered, the performance rights organization (PRO), any duplicate registrations, the date it was first registered, and the last time the information was updated. Publishers interested in using WorldSearch can send an email to publishing@rightsholder.io for more details.

"Throughout this journey as a company, we have really tried to listen to the industry needs and how we can use our platform to help solve them," said Bryson A. Nobles, co-founder and CTO of rightsholder.io. "We are so excited about this new tool because we understand how complicated catalog tracking can be. Our hope is that this will provide a simple, clear, and easy to use way for publishers to make sure they are getting what they deserve out of their investments."
Rightsholder.io's original tool, a copyright research platform, focuses on creating simple solutions to searching and acquiring music licenses. With more than 165 million songs in their database, rightsholder.io can provide publishing and mastering recording ownership information, with the goal of helping to obtain licenses for use in media such as film & TV, YouTube, or for user-generated content on social media platforms.
Rightsholder.io was created by Atlanta-based MusicTechWorks. A year after its founding, the company was part of the 2020 Google for Startups Founders academy, awarded capital from the Google for Startups Black Founders Fund; chosen for the 2019-2020 Project music Accelerator cohort in Nashville, TN; and finished up the year by closing a round of funding from Collab Capital, an early-stage investment fund focused on start-ups by Black founders. In 2021, Rightsholder.io was selected as a Venture Atlanta Showcase company and to be a part of the Techstars Music Accelerator program. Not only that, but they were chosen as the winner of the Music Marketing & Data Analytics category at the music tech startup competition Midemlab.
To learn more about rightsholder.io, visit rightsholder.io.
---
About MusicTechWorks
Music Tech Works creates insanely simple tools to facilitate music licenses. Founded by music tech entrepreneurs Jarrett Hines and Bryson Nobles, the company's focus is to grow the value of recorded music by organizing who owns the rights to what tracks and simplifying the process of acquiring a license for non-statutory uses. Music Tech Works' first product, rightsholder.io, is a music copyright research platform with a database of more than 165 million songs that provide detailed ownership information, past use data and connects those who want to license music with the rights holders that can grant them a license.

Connect on social media:
Twitter.com/rightsholderio
Facebook.com/rightsholderio
Linkedin.com/company/music-tech-works

Press contact:
Laurie Jakobsen / Jaybird Communications
917.697.2274 / laurie@jaybirdcom.com